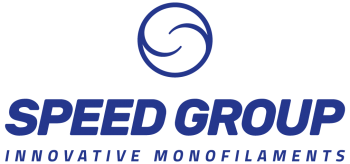 Founded in Villefranche-sur-Saône, France at the end of the 1970s, SPEED Group is one of the largest manufacturers of synthetic monofilaments with diameters between 1.00mm to 6.00mm.
We have been manufacturing monofilaments for over 40 years. From modest beginnings, SPEED France started in an apartment in Villefranche; SPEED Group has become one of the leaders in the extrusion of synthetic monofilament lines.
Having developed a unique know-how in the extrusion of co-polymers, SPEED Group has become the world leader in the manufacture of trimmer lines, while pursuing its specialization in other ranges.
The SPEED Group produces its technical monofilaments in 4 factories based in France, the USA, Chile and South Africa.
Speed Group is known by its customers for its service and product quality, quality and production monitoring in each factory are identical, and local R&D departments and sales teams are present in each region. SPEED Group's trimmer lines are the global benchmark for quality.
Originally a family business, the SPEED Group was purchased by Tecomec in 2004, and through this became part of the Emak Group. Being part of this Italian shareholding enables SPEED Group to be associated with recognized brands in the manufacture of gardening machines and accessories and also to continue its development.
A group on a human scale, with global ambitions, the success of our products has no limits, neither commercialization nor production.
SPEED group is four companies present on four continents, exporting to more than 60 countries across 5 continents.
We attach particular importance to being close to our customers. With global production and marketing capabilities, we assure our customers an unrivaled responsiveness and understanding of each market.
Listening to our customers' feedback, we take into account the specific particularities of each region during the development of our lines (vegetation, user preferences, types of machines used).